CONTROL PANEL
You are the controller.
The control panel allows you to easily create, customize and manage your platform. No codes or limits on your creativity.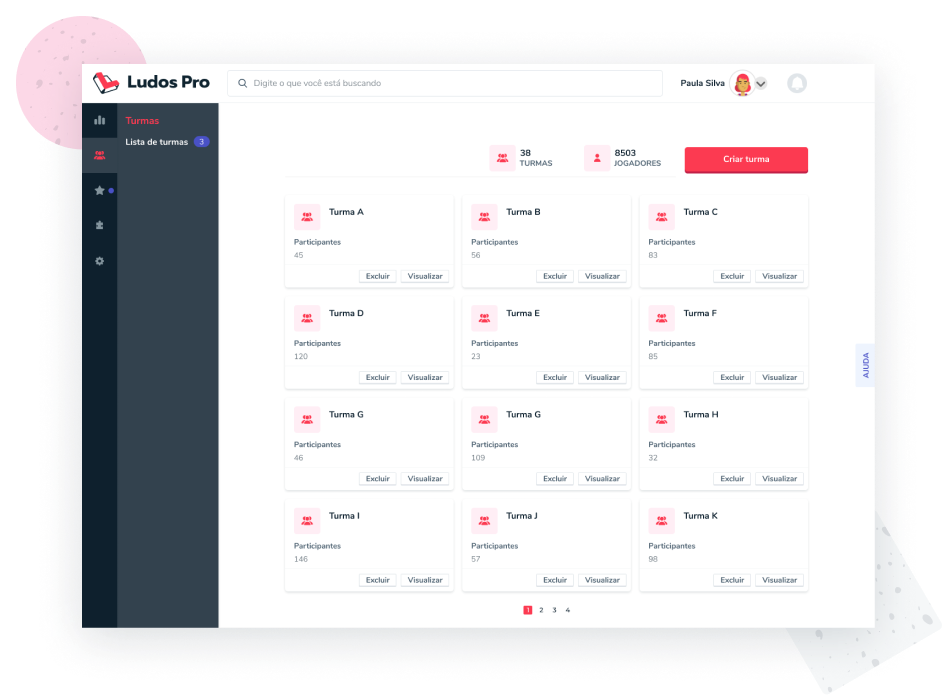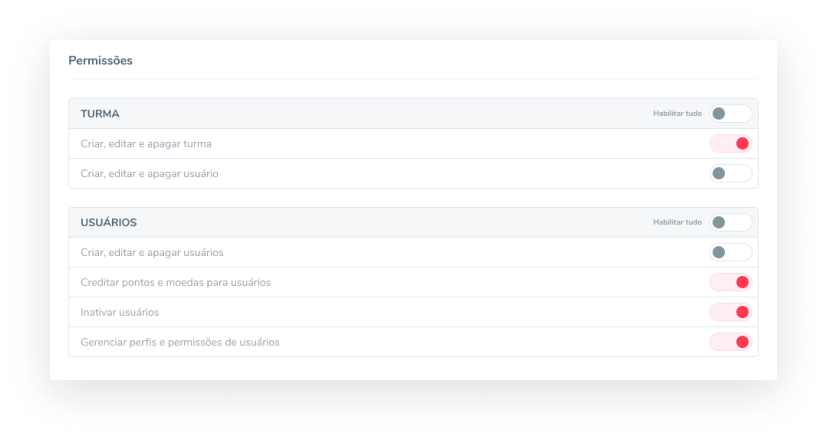 Control access levels and administrator profiles.
Intuitively, it is possible to create different levels of access for platform administrators, for example: editor, analytic, among others.
Importing users for faster implementations.
To make the registration process easier, it is possible to import the database that already exists, optimizing time and productivity.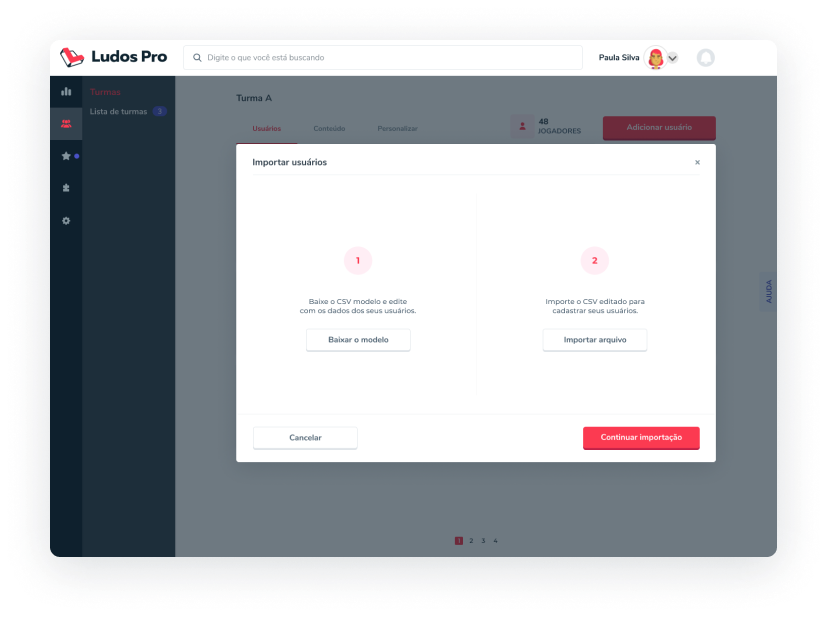 Create and strengthen user's relationships
Create a relationship journey with your audience, use this tool to send personalized messages by: segmentation, performance level, among others.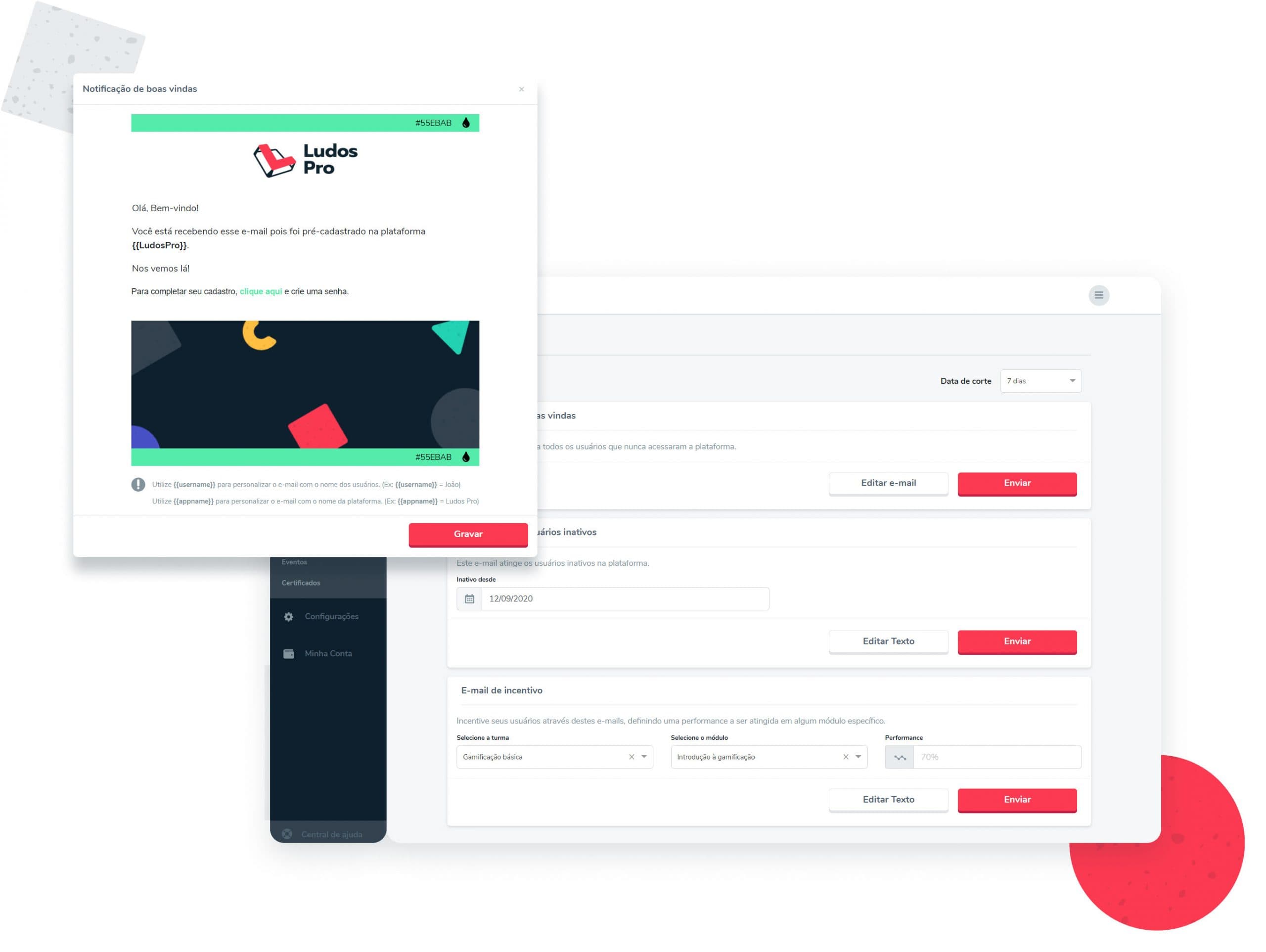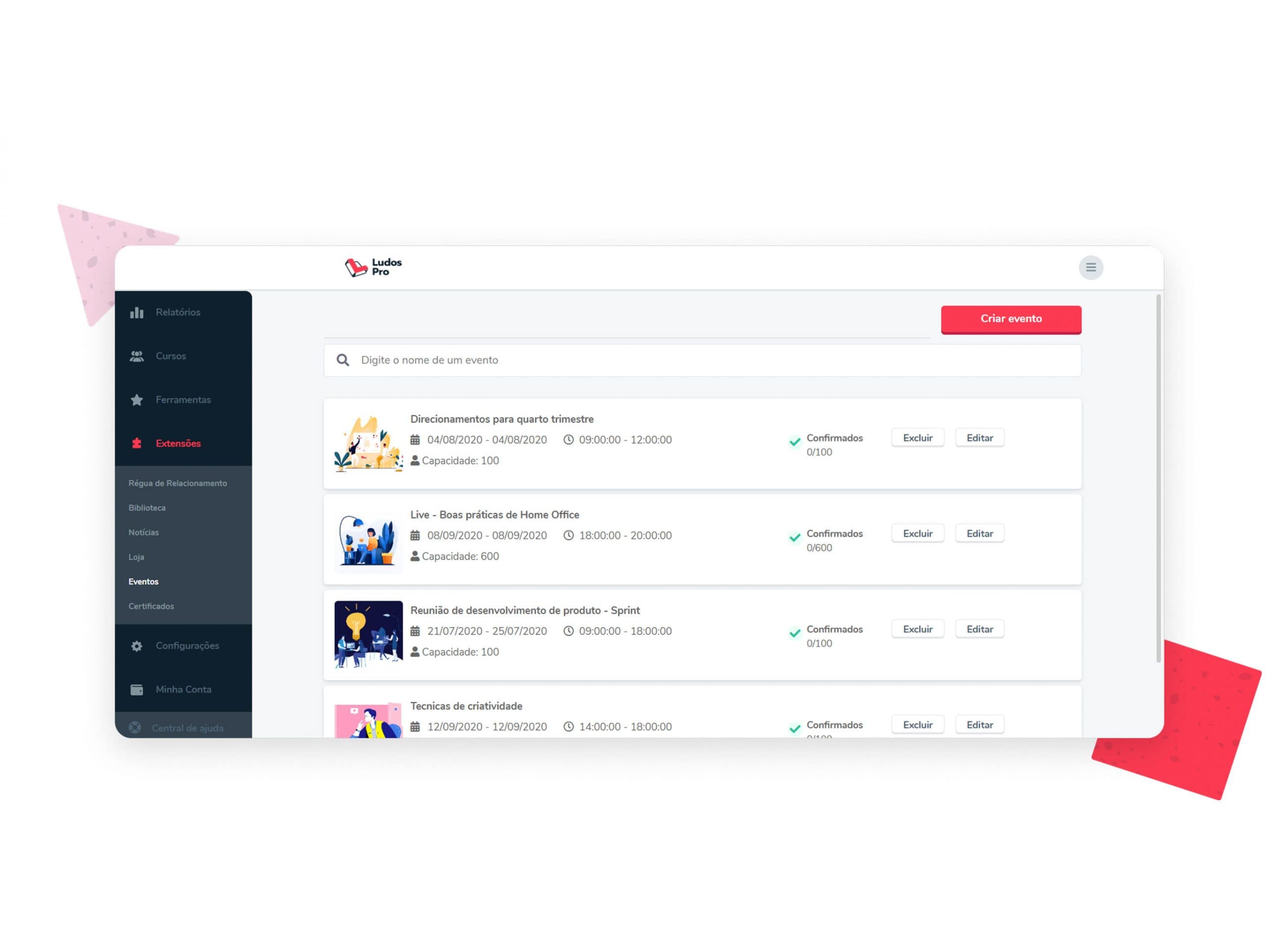 Increase your audience's participation in your events
Create events by choosing the date, time and location, as well as limiting the number of participants and also enabling or disabling 'RSVP' and encouraging your participation with points and coins.
Measurements and reports.
Analyze your data and make more accurate decisions.
Get a holistic view of your users' performance, engagement and motivation.
Get insights through reliable metrics that will help you make strategic decisions.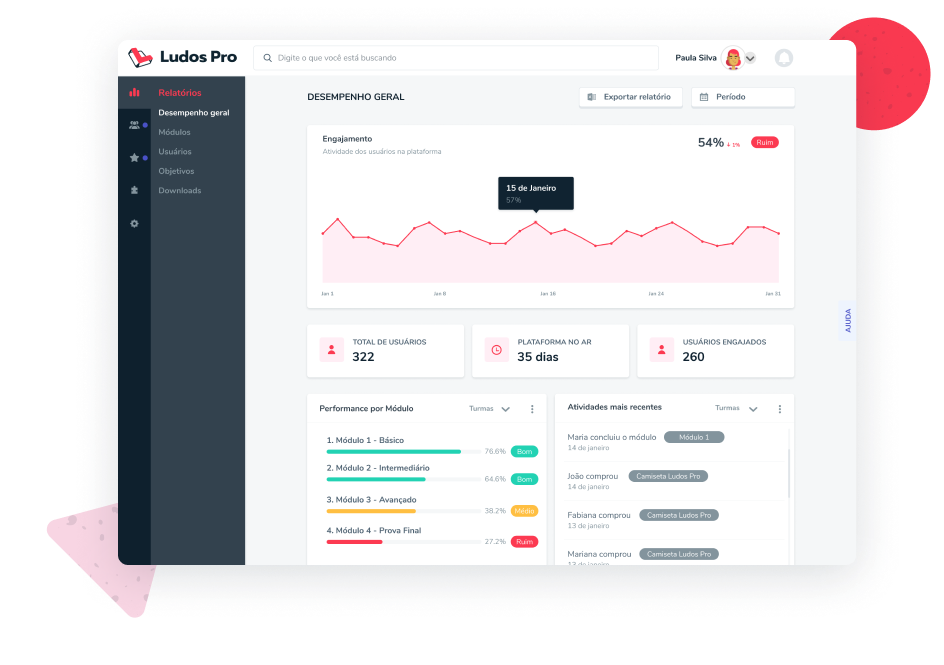 From your platform to Excel.
LudosPro has a complete management environment, but in case you need to make a more specific analysis, you can export the data to Excel and use it on the way that best suits you.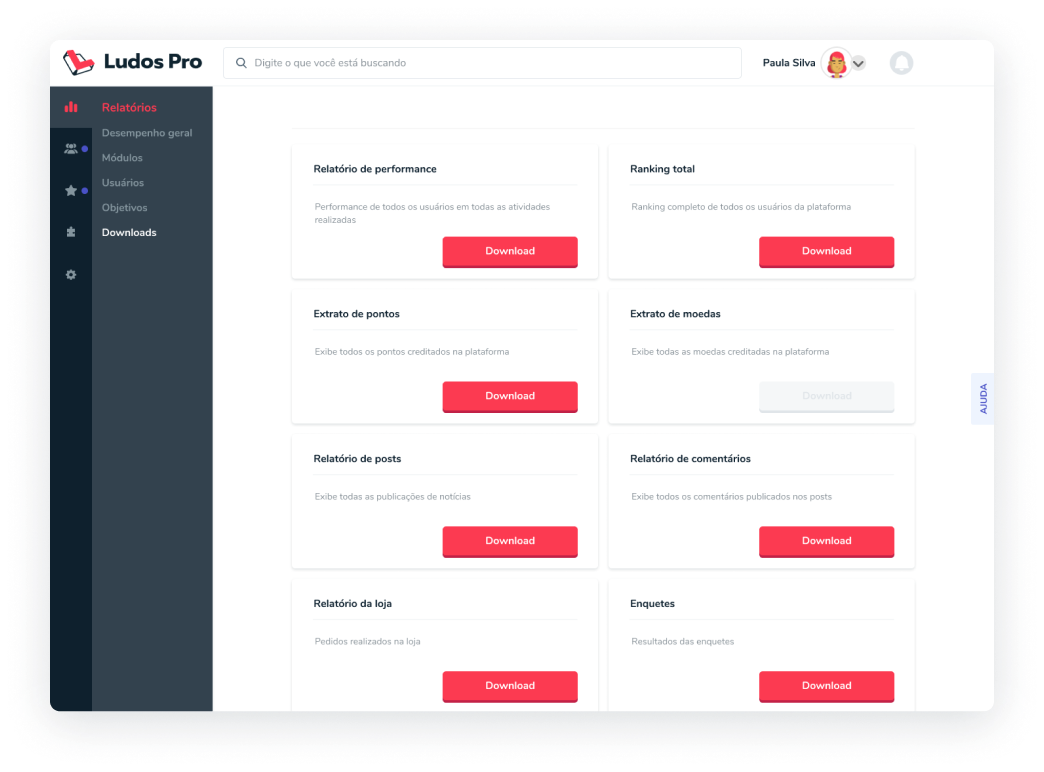 A single solution for your business.
We are an Edtech, we aim to democratize and transform the learning process through technology and gamification.
Ludos Pro is a gamified learning and engagement platform. We help companies transform the learning environment into a completely fun and innovative experience.
Through interactive techniques, knowledge paths and data, we involve each type of audience in a unique immersion scenario, increasing learning, engagement and productivity rates.
Mobility: Designed for computers, smartphones and tablets.

Customization: Use your branding and create with no boundaries.

Gamification: Your content in a playful and interactive environment.

Learning: knowledge trails and micro-learning.

Data Intelligence: Complete and effective real-time reporting.
Plans & prices
Know our resources and possibilities