Transform your learning environment
Find out how we have transformed the learning environment of more than 300,000 people.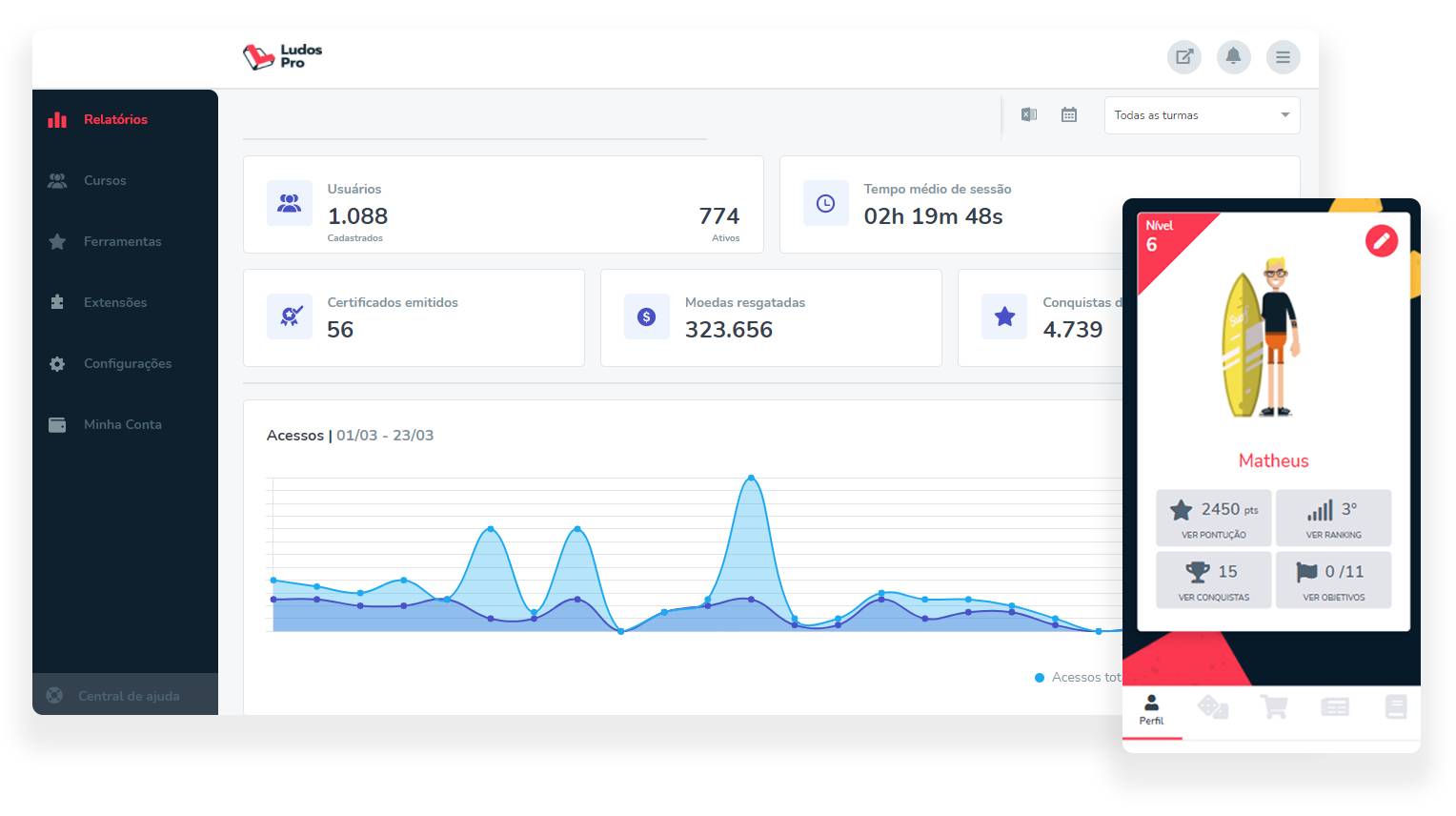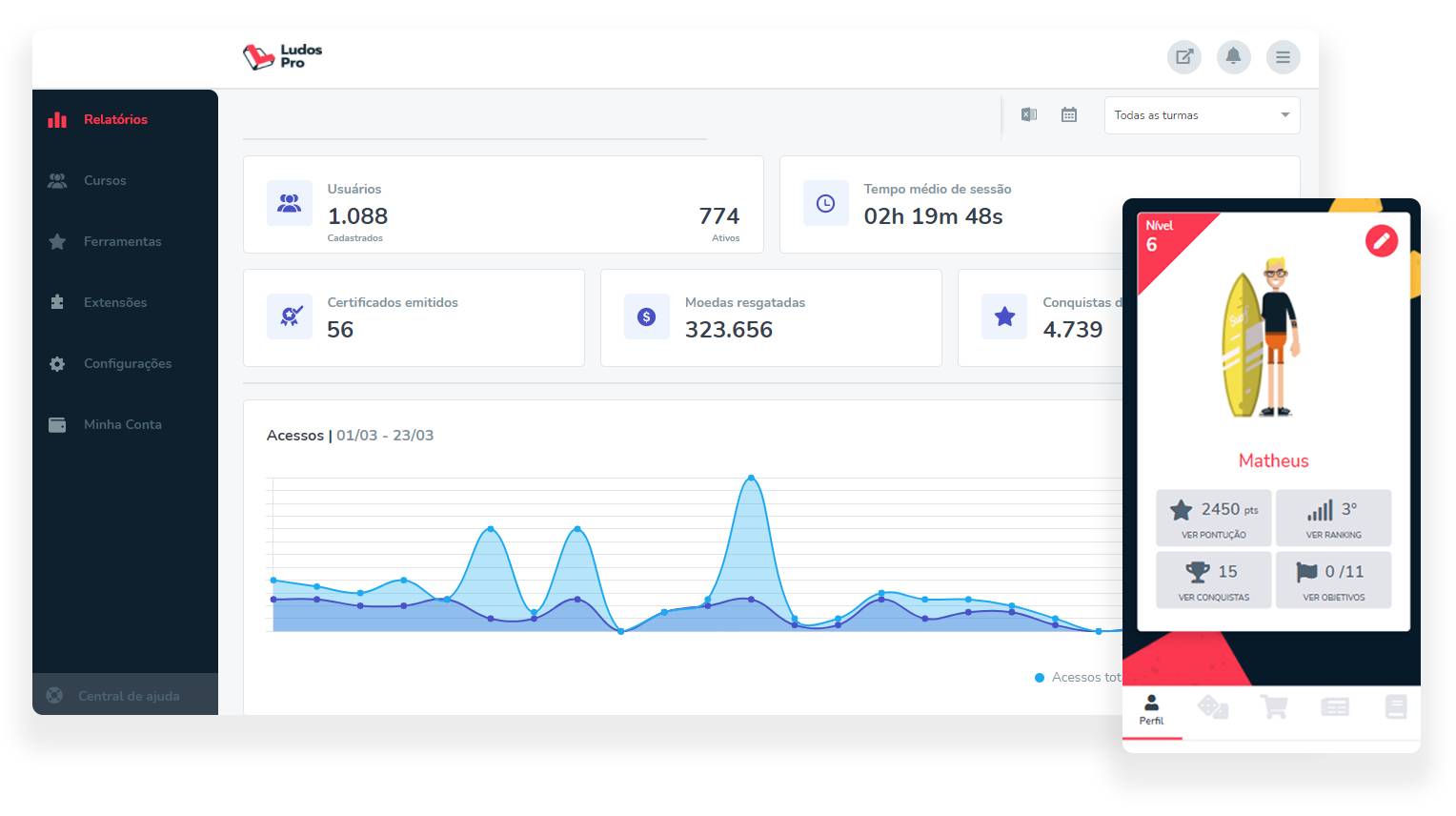 Gamified learning and engagement platform
More than 300,000 people already benefit from gamification in the learning process
"Most of the times we were not sensitive enough to know which way to go and what to do, or what would be different with gamification. Ludos Pro team helped us a lot by telling where we could act and what to do." – Brenda Gutier – CRM Sicredi Management

"Relying on Ludos Pro team as a one-stop-shop for the development of our educational solution was crucial to our project success. We noticed a clear increase in our students' engagement and greater effect in new customers." - Daniel Cleffi – MadCode Founder

A single solution for your business.
Ludos Pro is the complete solution to training and employees integration, business enablement, incentive campaigns and more.
We help to transform the learning environment into a completely new experience. Through complete and interactive techniques, engage any group of people in a unique immersion scenario that leads the user on a journey to achieve the strategic goals that were set.
Mobility: Designed for computers, smartphones and tablets.

Customization: Use your branding and create with no boundaries.

Gamification: Your content in a playful and interactive environment.

Learning: knowledge trails and micro-learning.

Data Intelligence: Complete and effective real-time reporting.
Plans & prices