Storytelling
The art of storytelling and enchantment.
Create a story where the people are motivated to believe that they are part of something bigger and that their hero's journey will help the achievement of new goals.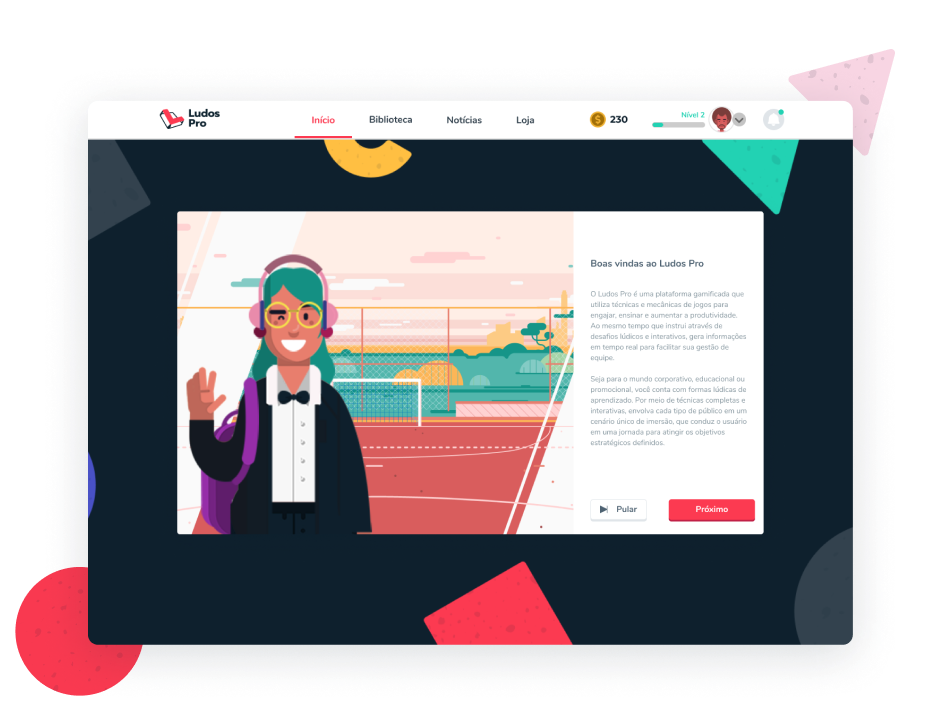 Create an engaging world on a simple way.
In a few steps, set the text with visual and audio elements to build your story and attract your users.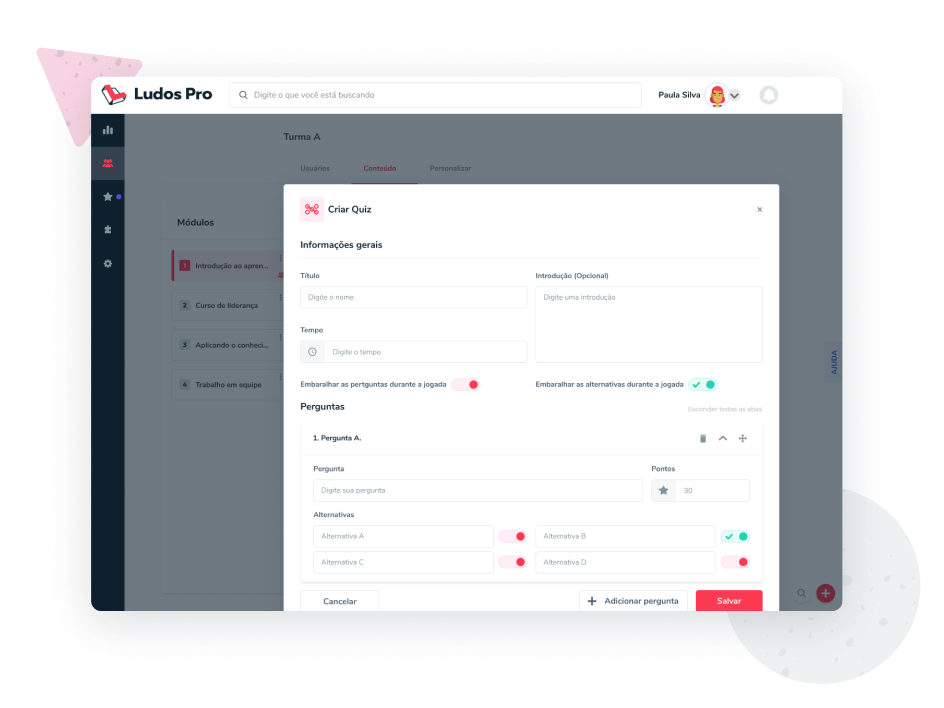 Different moments, different stories.
The editor lets you create stories through triggers at different stages of the learning process.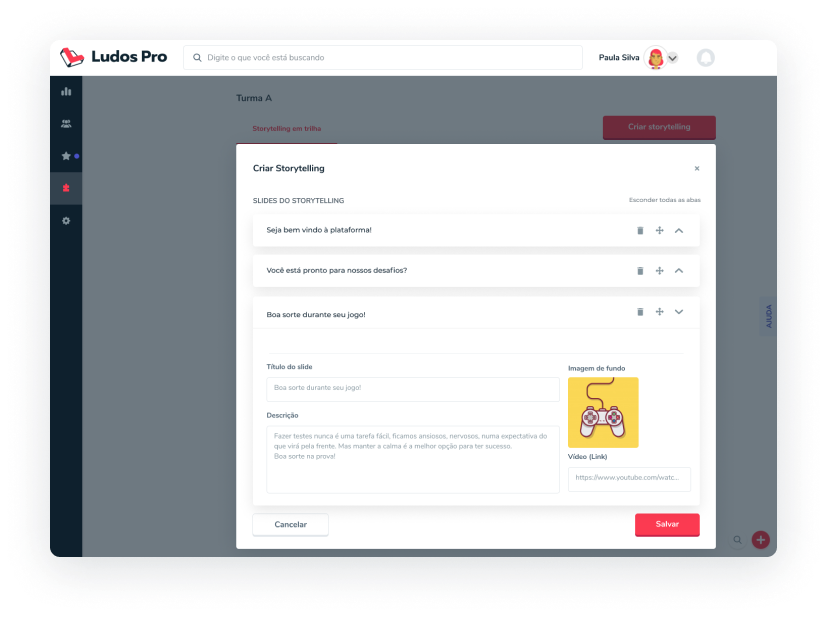 Avatar
Bring your character to life! There are thousands of styles for you to create!
Foster relatedness and emotional attachment. Offer the possibility to create a character with different profiles and style options.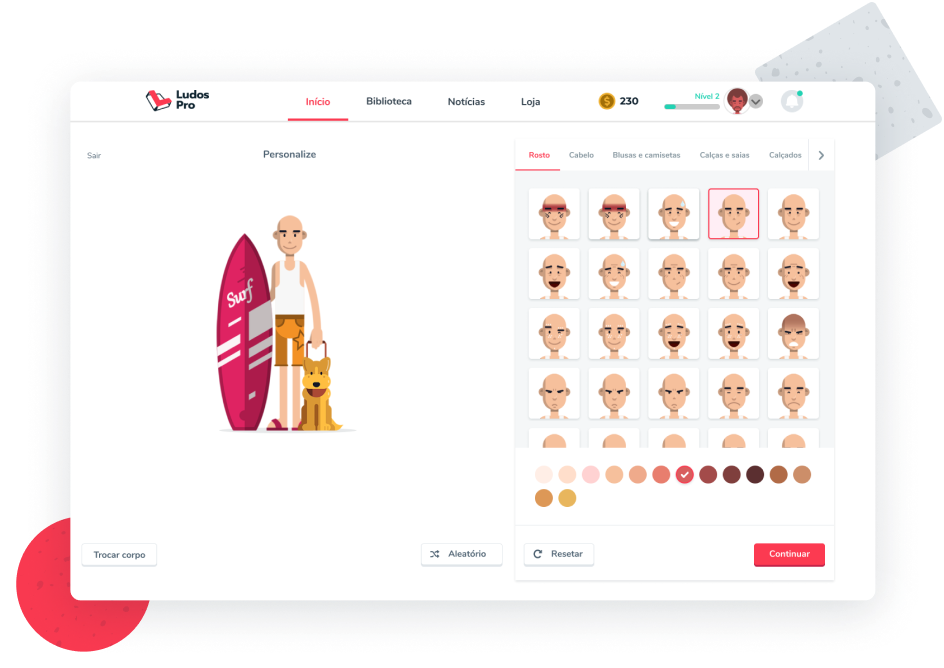 More than 200 items and thousands of combinations.
A system of avatars that respects diversity through the difference of gender, race, religion and behavior.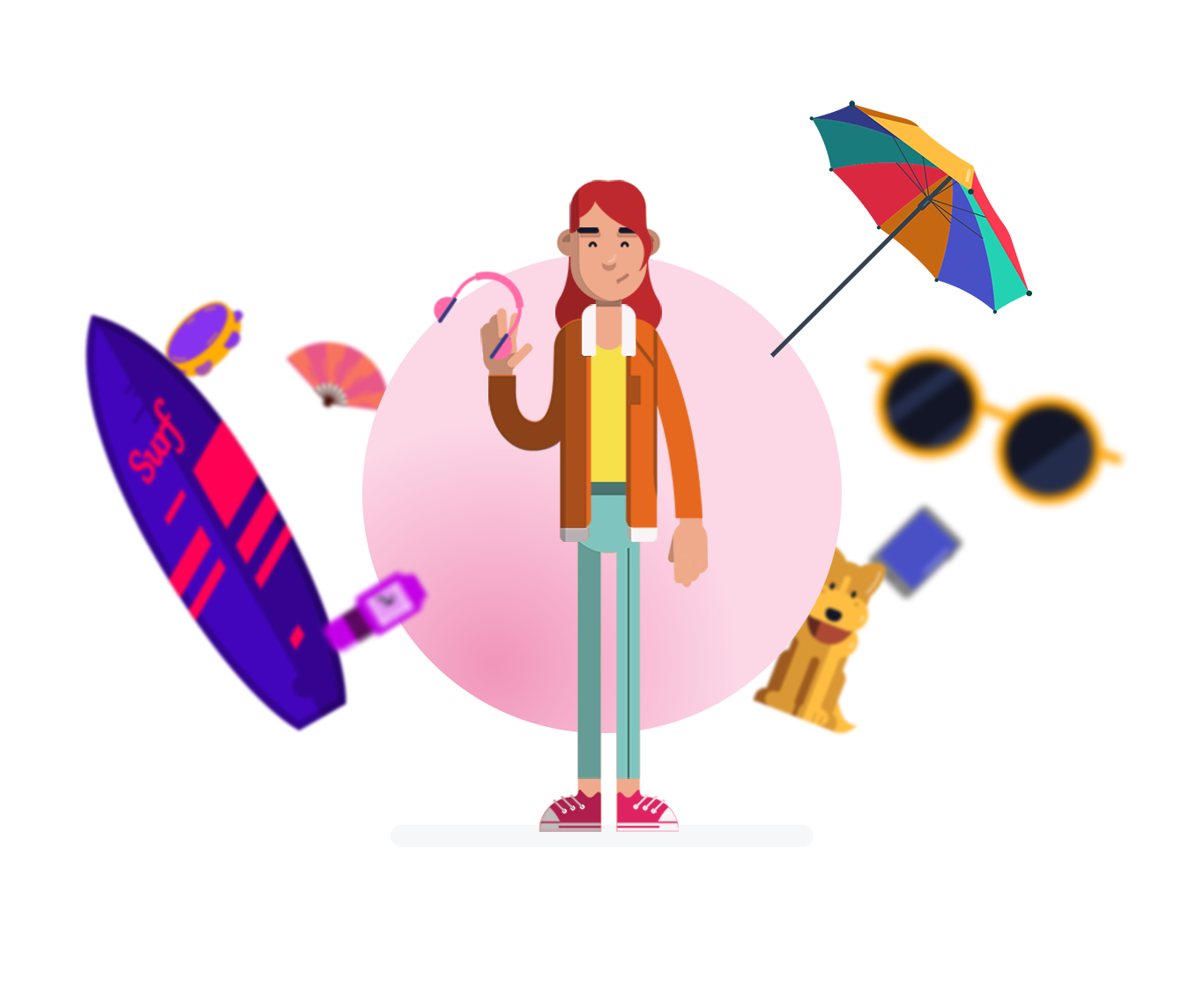 Newsfeed
Be connected.
The newsfeed keeps the connection, engage the interaction and information exchange between people through texts, photos, videos and reactions.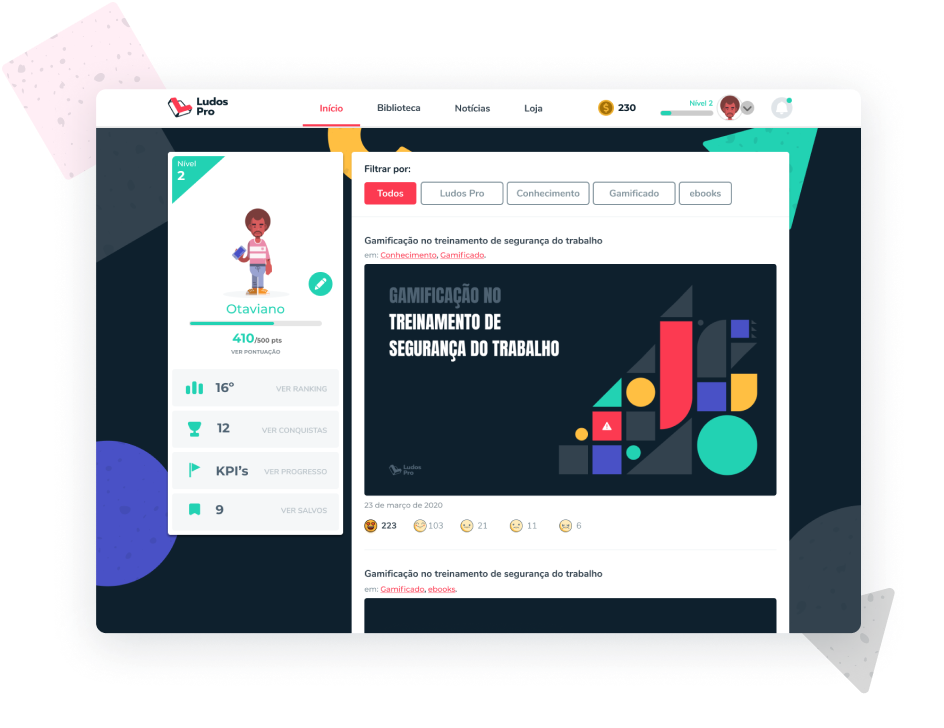 Manage the posts.
Create a modern communication using texts, pictures and videos, at the desired date and time. Manage the posts in a simple way.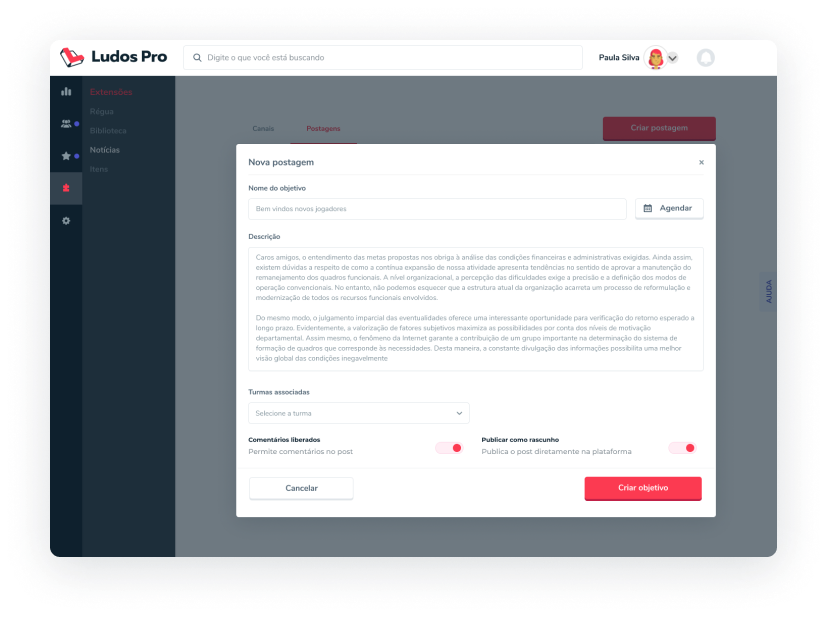 A single solution for your business.
We are an Edtech, we aim to democratize and transform the learning process through technology and gamification.
Ludos Pro is a gamified learning and engagement platform. We help companies transform the learning environment into a completely fun and innovative experience.
Through interactive techniques, knowledge paths and data, we involve each type of audience in a unique immersion scenario, increasing learning, engagement and productivity rates.
Mobility: Designed for computers, smartphones and tablets.

Customization: Use your branding and create with no boundaries.

Gamification: Your content in a playful and interactive environment.

Learning: knowledge trails and micro-learning.

Data Intelligence: Complete and effective real-time reporting.
Plans & prices
Know our resources and possibilities