Knowledge paths
Create your own path.
Create a learning trail with different themes, narratives, mechanics and content, targeted specifically to each type of audience, increasing the immersion and memorization of training.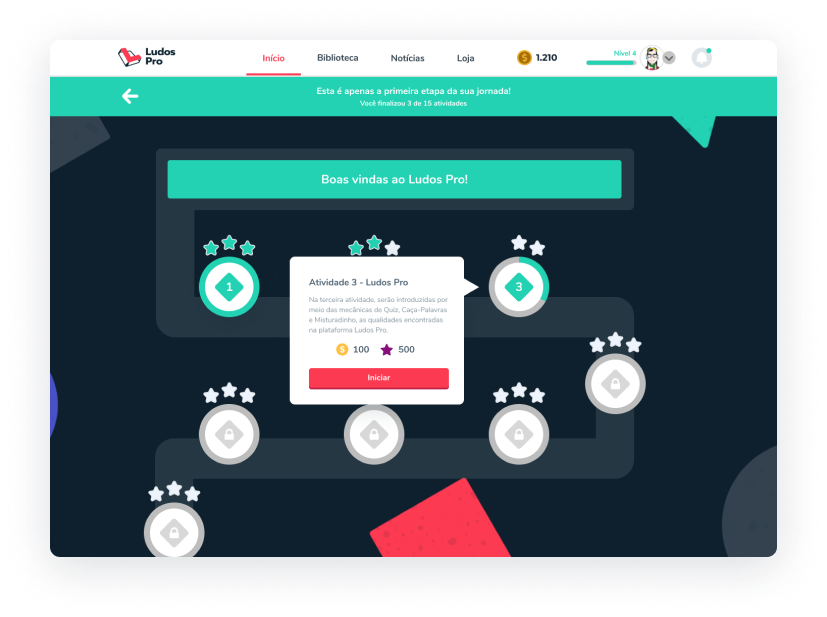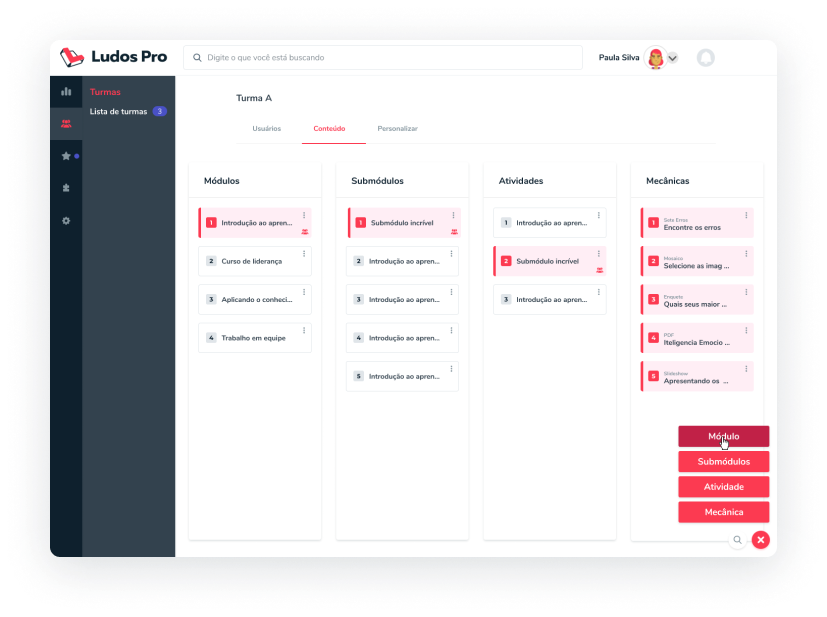 Say goodbye to codes.
Our editor allows you to easily create, edit and apply gamification
to your content. There are no limits for your creativity and no need to code and use programming language at all.
Mechanics
Several game mechanics to make your content better.
Apply traditional content methods with different game mechanics
to create interaction, learning and provide greater information absorption.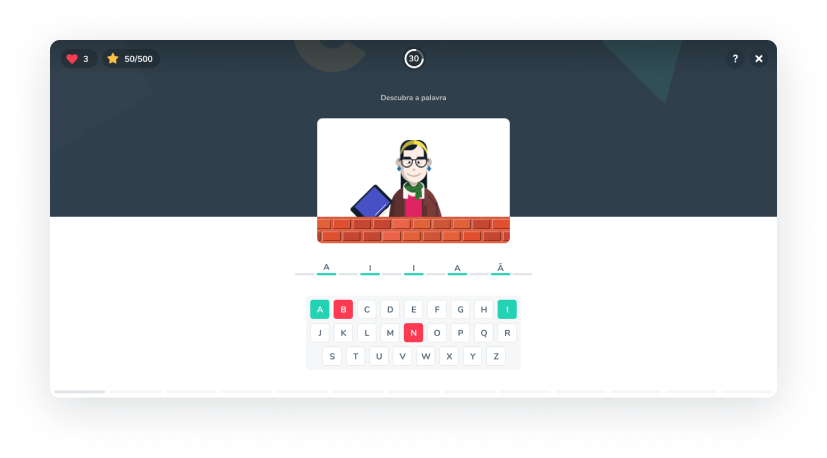 Simple. Easy. Intuitive.
Creating a gamified learning track has never been easier.
Choose and edit your game mechanics and start your training in a minute.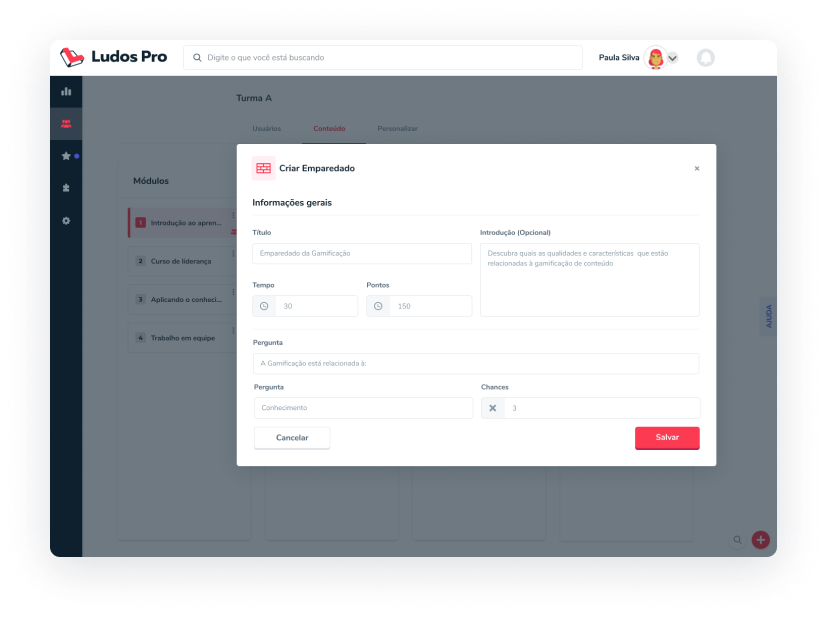 Check how Cobmax gamified their content using LudosPro platform! Check the successful story.
Go to Case

Ensuring an immersive learning experience.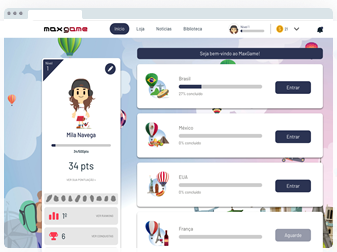 A single solution for your business.
Ludos Pro is the complete solution to training and employees integration, business enablement, incentive campaigns and more.
We help to transform the learning environment into a completely new experience. Through complete and interactive techniques, engage any group of people in a unique immersion scenario that leads the user on a journey to achieve the strategic goals that were set.
Mobility: Designed for computers, smartphones and tablets.

Customization: Use your branding and create with no boundaries.

Gamification: Your content in a playful and interactive environment.

Learning: knowledge trails and micro-learning.

Data Intelligence: Complete and effective real-time reporting.
Plans & prices
Know our resources and possibilities