Levels
Take your training to the next level.
Through the experience points, it is possible to create a dynamic of progression, helping the users improving their performance and reach new challenges.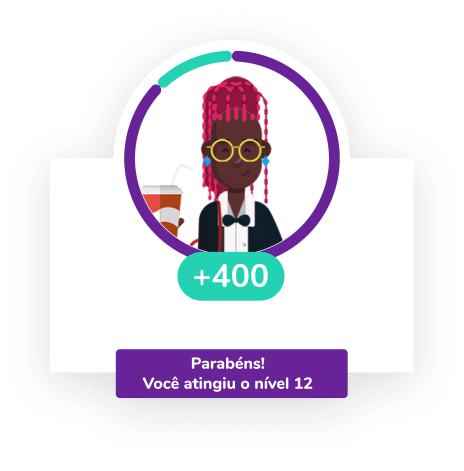 Manage the levels and the path to reach them!
Through the control panel, you can manage the experience points required for each level. In addition, you can customize each one with a specific name and according to your story.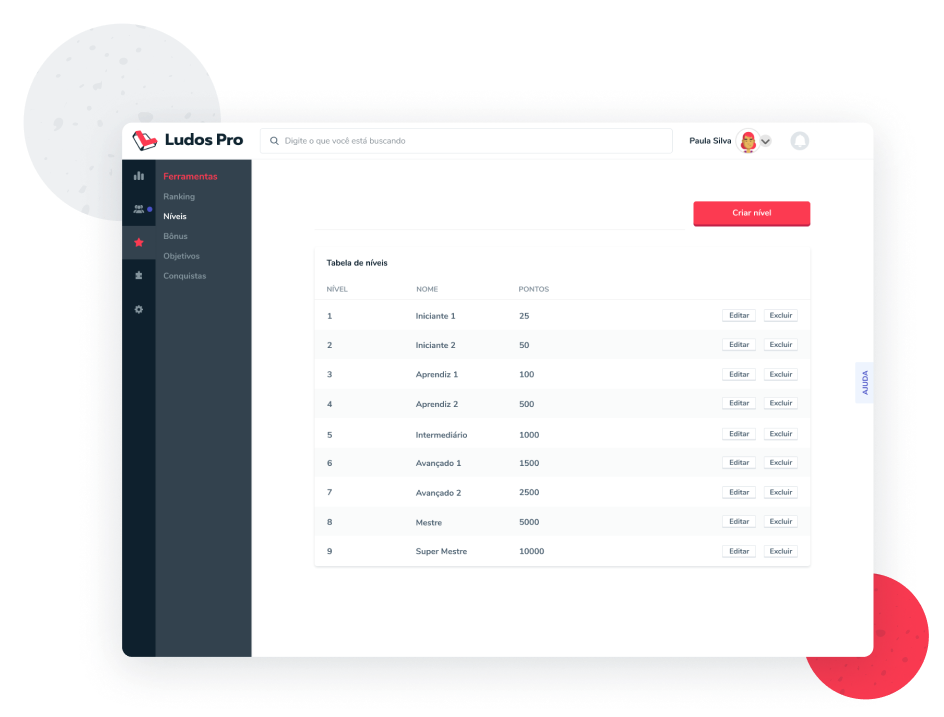 Ranking
The social competition for knowledge!
The level and ranking system ranks the participants according to their performance encouraging the self-development and promoting a friendly competition atmosphere.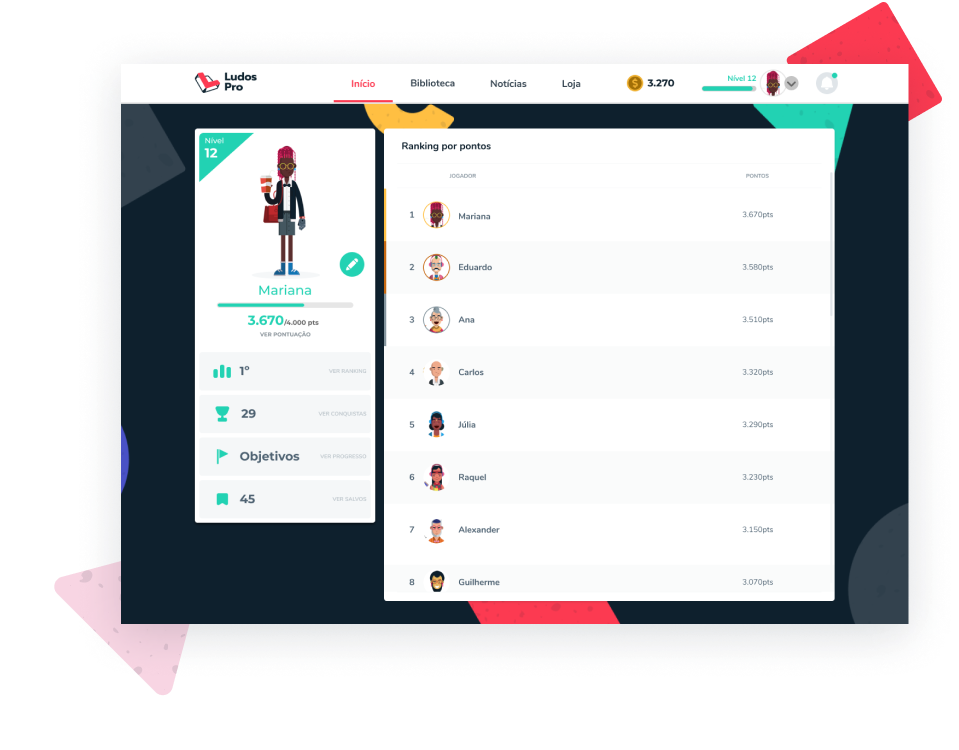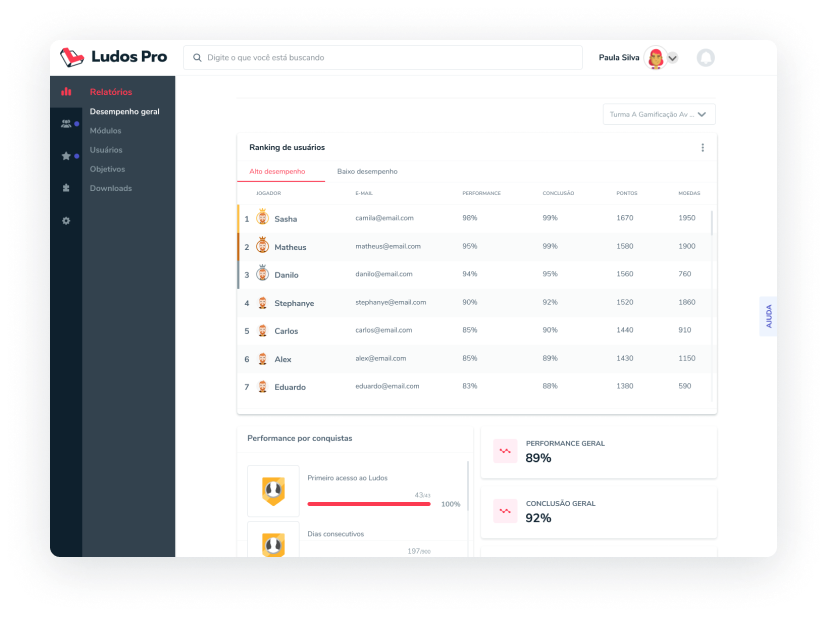 Track their performance in real time.
It is possible to track the participants' and groups' performances according to the results obtained, creating relevant information for making decisions.
Goals
Make goals and achieve better results.
It is possible to create goals for in-person activities or link to others that are not available in the platform, such as selling goals, training participation, for example, as well as rewarding with points and coins, encouraging gaming and competition.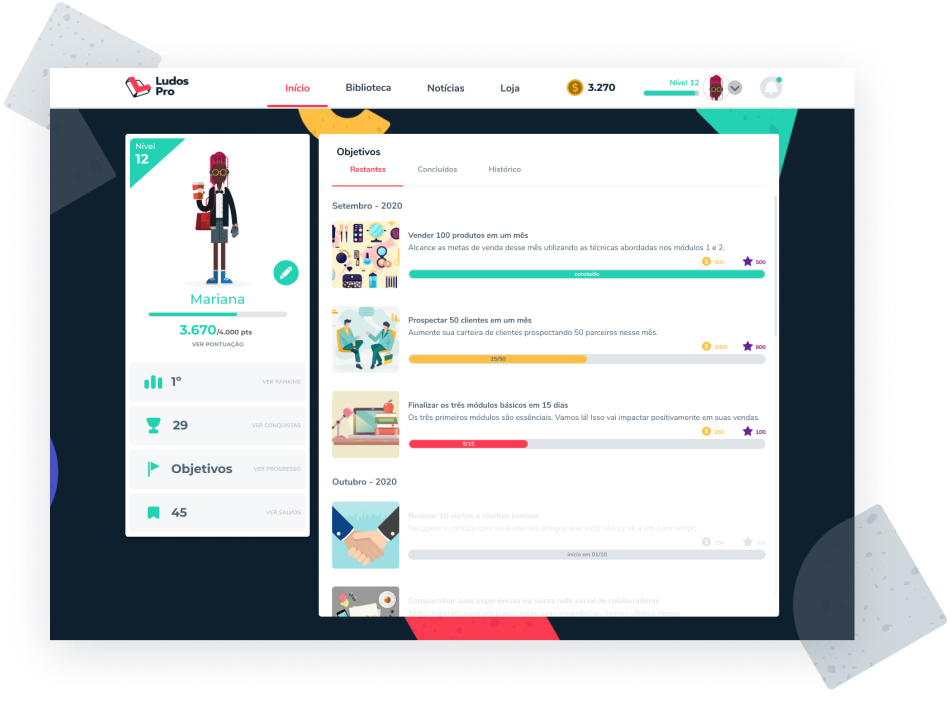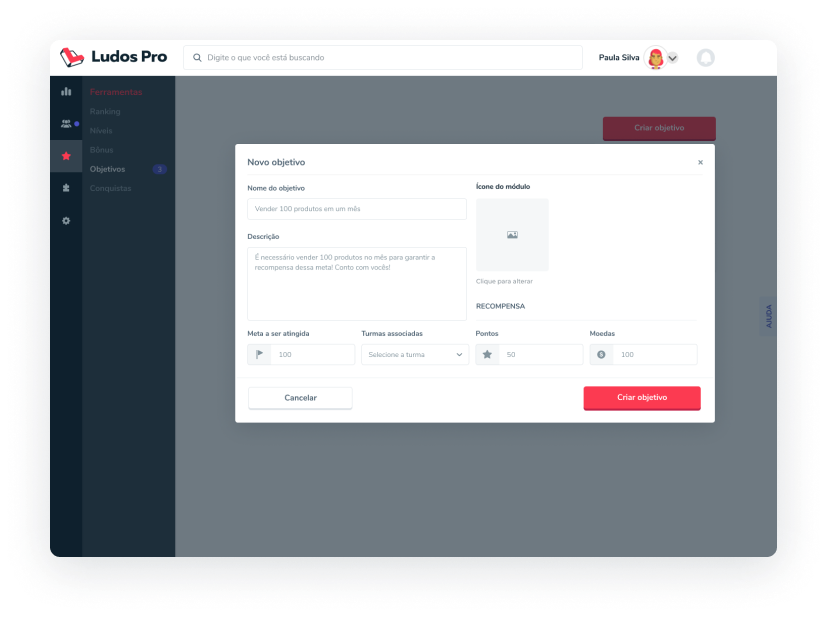 Control the levels and the path needed to reach them.
Whether for the corporate, educational or promotional world, you have playful ways to get users to learn.
A single solution for your business.
Ludos Pro is the complete solution to training and employees integration, business enablement, incentive campaigns and more.
We help to transform the learning environment into a completely new experience. Through complete and interactive techniques, engage any group of people in a unique immersion scenario that leads the user on a journey to achieve the strategic goals that were set.
Mobility: Designed for computers, smartphones and tablets.

Customization: Use your branding and create with no boundaries.

Gamification: Your content in a playful and interactive environment.

Learning: knowledge trails and micro-learning.

Data Intelligence: Complete and effective real-time reporting.
Plans & prices
Know our resources and possibilities