Levels
Take your training to the next level.
Through the experience points, it is possible to create a dynamic of progression, helping the users improving their performance and reach new challenges.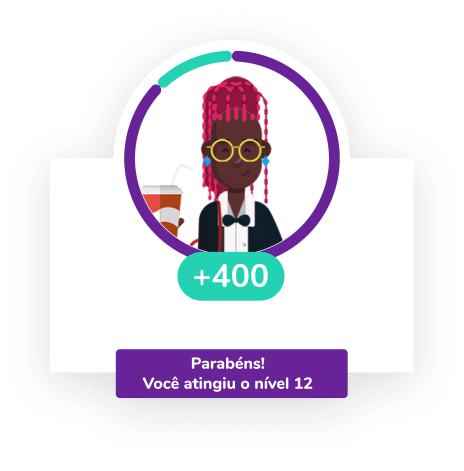 Manage the levels and the path to reach them!
Through the control panel, you can manage the experience points required for each level. In addition, you can customize each one with a specific name and according to your story.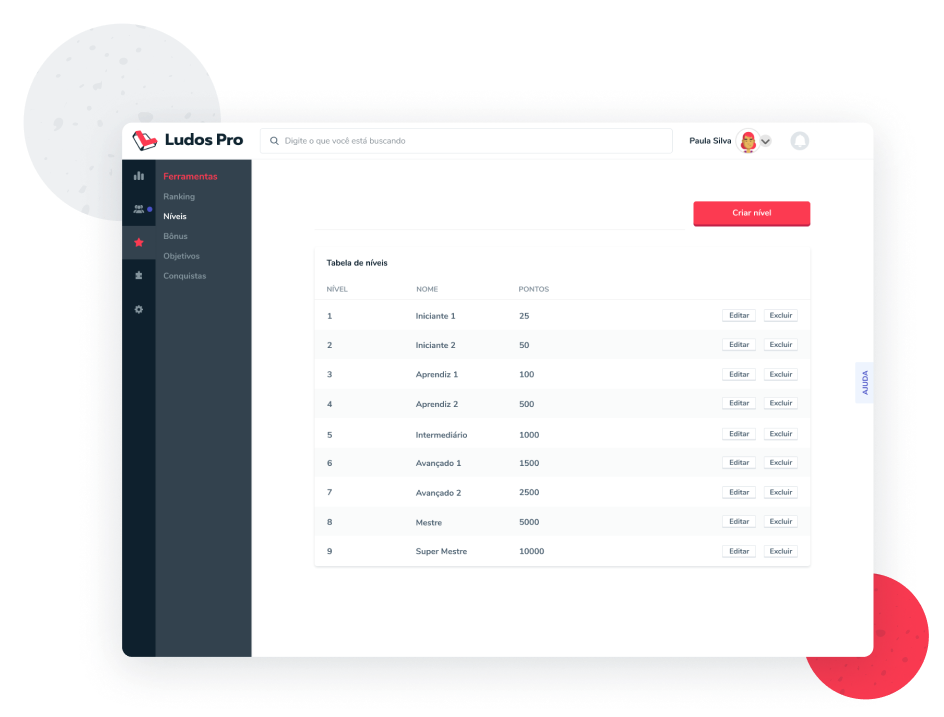 Ranking
The social competition for knowledge!
The level and ranking system ranks the participants according to their performance encouraging the self-development and promoting a friendly competition atmosphere.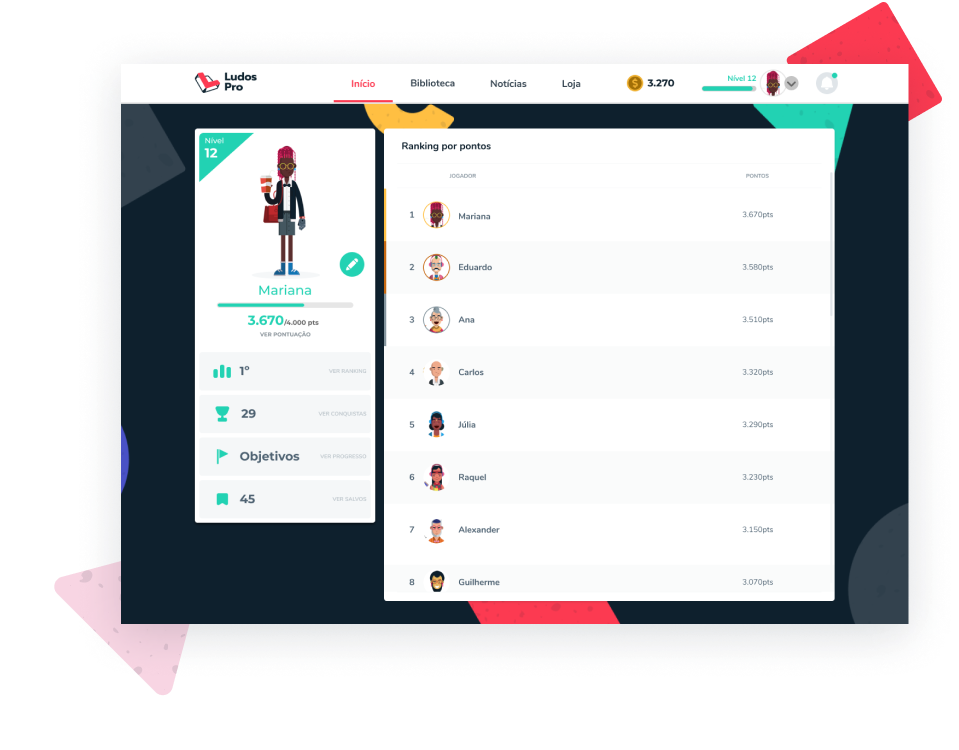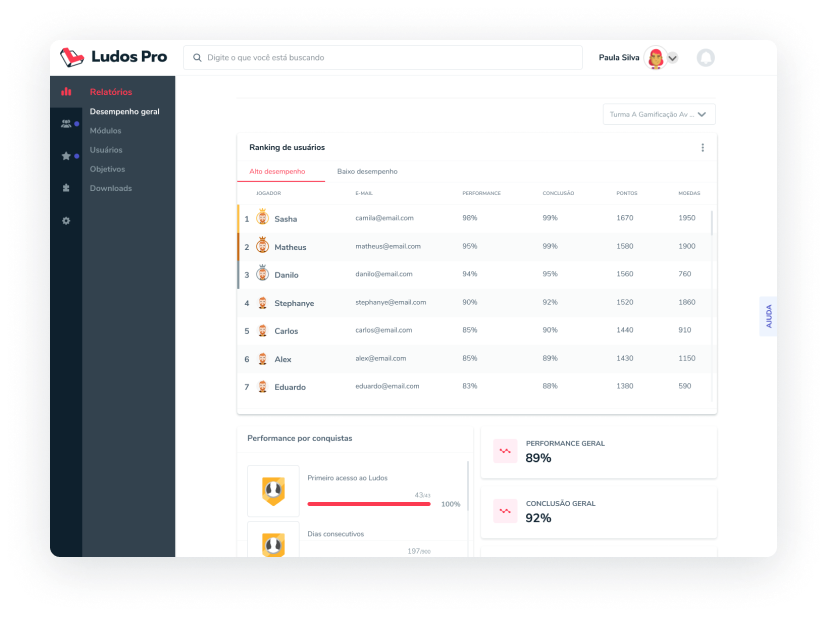 Track their performance in real time.
It is possible to track the participants' and groups' performances according to the results obtained, creating relevant information for making decisions.
Missions
Create collaborative missions and achieve better results.
You can create missions for group activities, individual activities or for all your collaborators! Set the frequency of your goals and stimulate your audience by rewarding them with points and coins.

With the missions tool it is possible to define a variety of objectives, be it a punctual, recurrent action or proof of tasks through evidence (images, videos, texts, among others).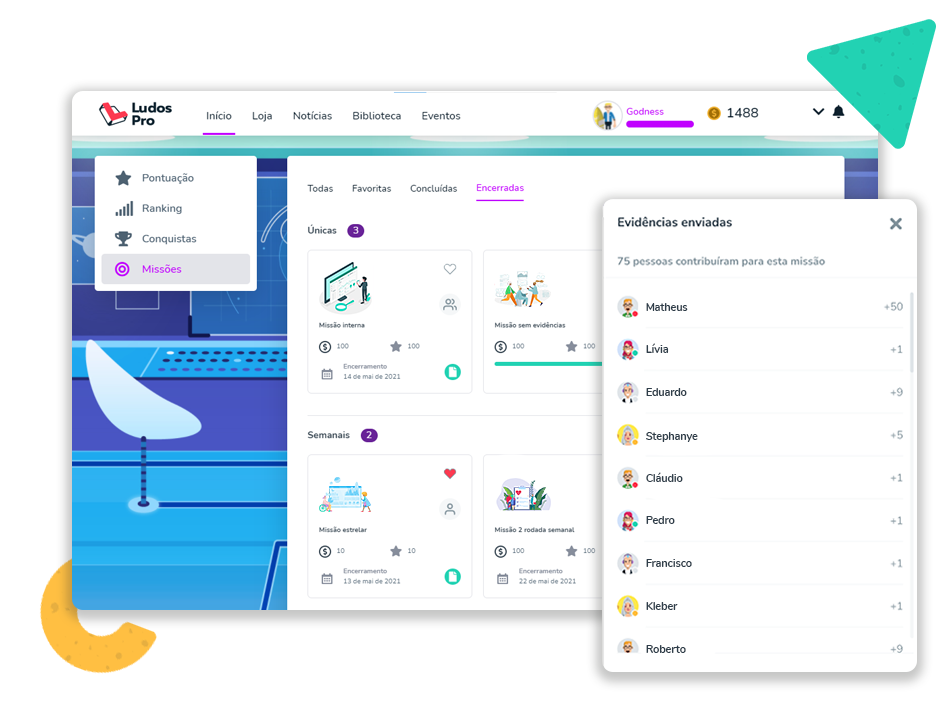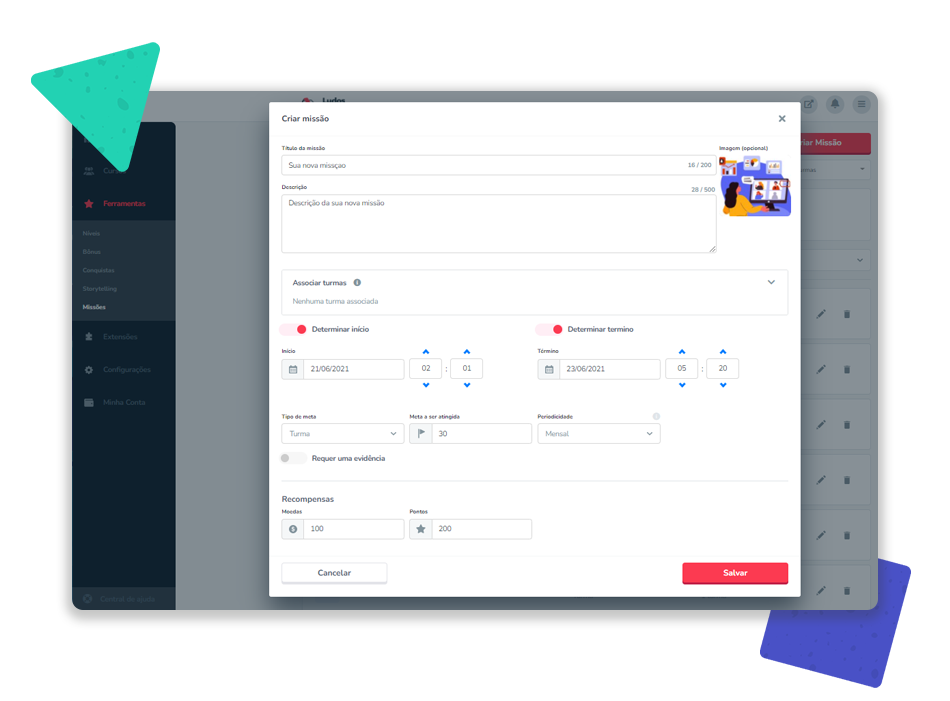 You have full control over your missions!
Through our administrative panel, choose the best mission model for your audience: request submission of evidence to prove activities or set a goal to be achieved. With our mission tool, there are no limits to your creativity.

A single solution for your business.
We are an Edtech, we aim to democratize and transform the learning process through technology and gamification.
Ludos Pro is a gamified learning and engagement platform. We help companies transform the learning environment into a completely fun and innovative experience.
Through interactive techniques, knowledge paths and data, we involve each type of audience in a unique immersion scenario, increasing learning, engagement and productivity rates.
Mobility: Designed for computers, smartphones and tablets.

Customization: Use your branding and create with no boundaries.

Gamification: Your content in a playful and interactive environment.

Learning: knowledge trails and micro-learning.

Data Intelligence: Complete and effective real-time reporting.
Plans & prices
Know our resources and possibilities