Talk to a specialist
Industry is a competitive and complex section. We all know how important it is to have clear and standardized processes and procedures. Through a standardized and continuous training, it's possible to keep the labor force up-to-date, motivated and more productive.
Through e-learning and gamification it's possible to incentive staff to follow procedures and continuously train them, keeping them more engaged.
Benefits for the industry

Speed up and extend the learning process.

Ensure standardization and process carrying.

Improve new employees onboarding.

Improve engagement and knowledge learning.

Stimulate learning process and the expected behaviors and attitudes.

Identify behaviors and create process improvements.

Create an ongoing learning process.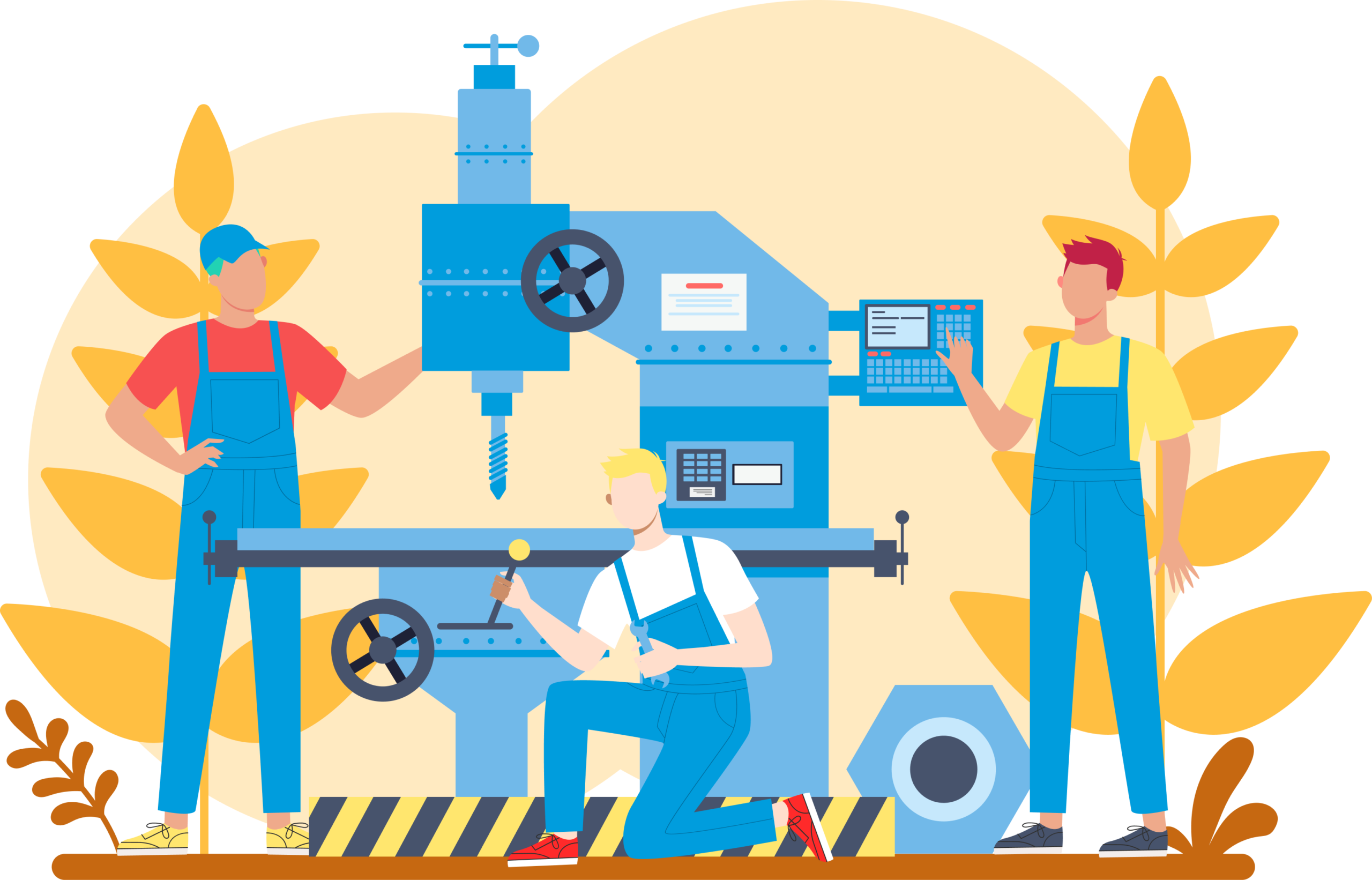 Kinds of gamification at industry
Process and procedures standardization
A manufacturing process requires procedure organization. Through gamification, it's possible to model behaviors who ensure these procedures are carried properly and also identify opportunities and improvements. Value your employees by offering medals, prizes and other stimululation for those who properly follow the procedures.
Promote labor safety for your company
Manufacturing has risks and hazards so labor safety is extremely important. Develop fun trainings that offer guidance on the proper use of equipment and suitable labor behavior, making handling mistakes and correcting them safer. Set group and individual aims, present the goals and process identification in a clear way. Recognize the achievements of the groups and individuals.
Create a recognition culture in your industry
Studies show that a person feels more confident and engaged when he or she is recognized. Often times, simple encouragement from management can help individuals and teams to be more motivated. Create a feedback program where co-workers and managers can give trophies and medals for the ones who improve daily tasks and make a difference.
A single solution for your business.
We are an Edtech, we aim to democratize and transform the learning process through technology and gamification.
Ludos Pro is a gamified learning and engagement platform. We help companies transform the learning environment into a completely fun and innovative experience.
Through interactive techniques, knowledge paths and data, we involve each type of audience in a unique immersion scenario, increasing learning, engagement and productivity rates.
Mobility: Designed for computers, smartphones and tablets.

Customization: Use your branding and create with no boundaries.

Gamification: Your content in a playful and interactive environment.

Learning: knowledge trails and micro-learning.

Data Intelligence: Complete and effective real-time reporting.
Plans & prices