Talk to a specialist
The tourism section is one of the most competitive ones, being for the natural competitiveness of the segment or the kind of relationship existing between customer and service provider. Having a well-trained and motivated labor force is essential to ensure the high quality of the service provided and the customer loyalty.

In a gamified strategy, it's important to ensure that staff know how to handle several situations and using game mechanics to identify behaviors is a great way. Create a reward program for your customers through level progressions and achievements in a way that the greater their loyalty, the greater their rewards.
Benefits for the tourism

Foster continuous learning and behavior changes.

Improve and speed up employee integration processes.

Create brand loyalty.

Stimulate customer participation at promotions, special sales and events.

Improve knowledge about tools, policies and procedures.

Increase the flow of travelers, guests, tourists and etc.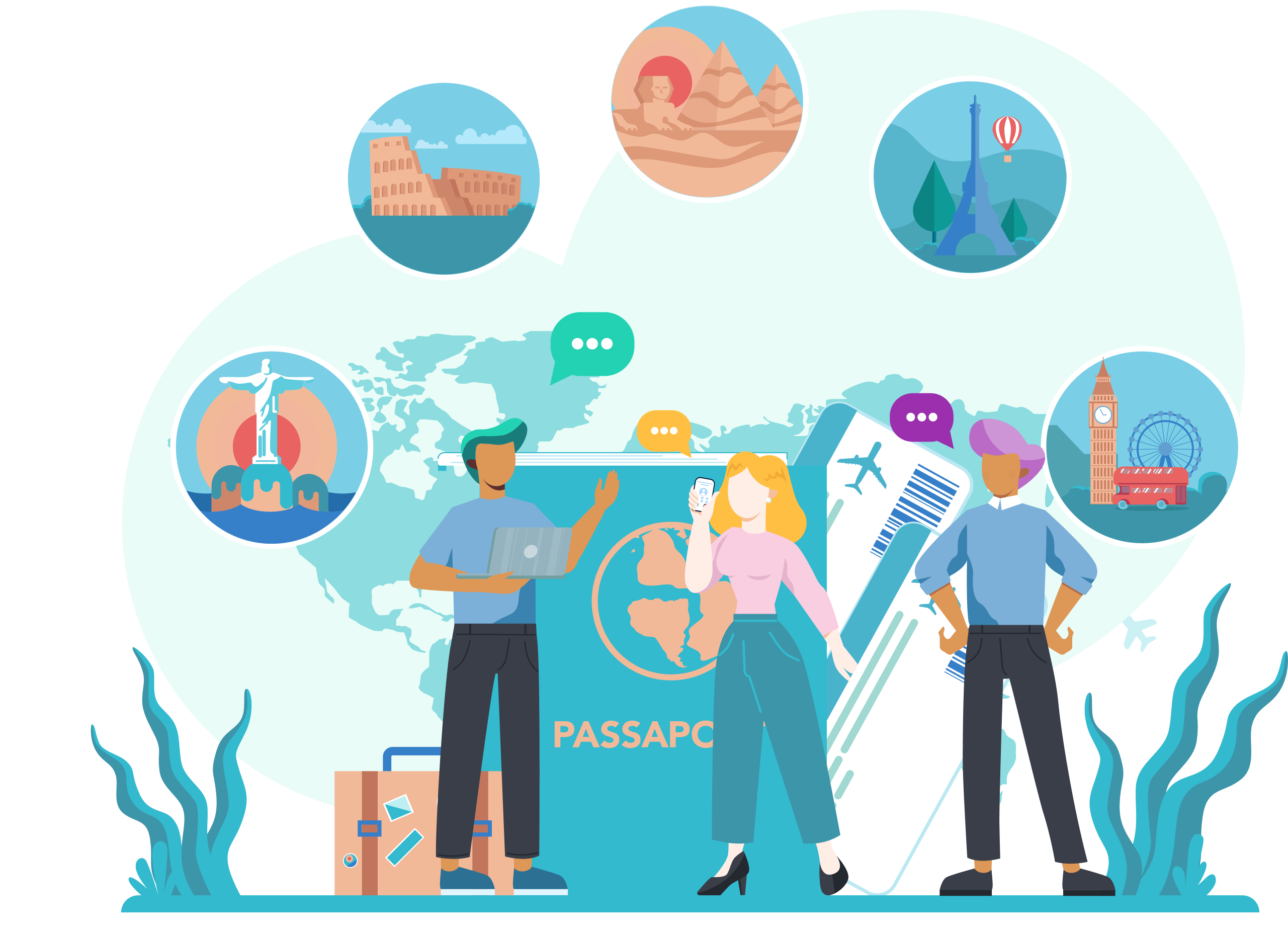 Kinds of gamification at tourism field
Employee training and range gain
We all know how important staff training is in this area. However, face to face training cost for a big number of people can be very high. Because of that, using a digital gamified platform (e-learning) is essential to incentive skill development and increase personnel engagement. Use a gamified and fun environment, to stimulate learning process and improve customer service, whether in a hotel chain or in a travel agency, or airlines, among others. Stimulate behaviors and recognize the desired attitudes with scoring systems, coins and prizes.
Customized purchase experience
Customize the purchase experience by providing suitable services and products according to customer profiles. Create dynamics with goals which can help them to prepare for the travel, rewarding them for each completed step. Offer supplementary material in exchange of these points, such as curiosities about the destinations, guide maps of touristic places and others.
Brand awareness and loyalty
Create a customized loyalty program and increase the brand awareness. Create a scoring system worth of rewards for the travelers. Create a prize menu for them to redeem their points such as: lodging upgrades, free tour, airline mileages. car rental, among others.
A single solution for your business.
We are an Edtech, we aim to democratize and transform the learning process through technology and gamification.
Ludos Pro is a gamified learning and engagement platform. We help companies transform the learning environment into a completely fun and innovative experience.
Through interactive techniques, knowledge paths and data, we involve each type of audience in a unique immersion scenario, increasing learning, engagement and productivity rates.
Mobility: Designed for computers, smartphones and tablets.

Customization: Use your branding and create with no boundaries.

Gamification: Your content in a playful and interactive environment.

Learning: knowledge trails and micro-learning.

Data Intelligence: Complete and effective real-time reporting.
Plans & prices